We are proud to announce that Matteo Monai has won the Eni award for 'Young Researcher of the Year'. Every year, this award is presented to two researchers under the age of 30 who have received a research doctorate in an Italian university. Last week Thursday, on 10 October 2019, Matteo received the award from none other than the Italian President, Sergio Mattarella. The award ceremony took place at the beautiful Quirinal Palace in Rome.
Matteo Monai is a postdoctoral researcher at ARC CBBC and is currently working on CO2 valorization and small molecules activation, using well-defined nanostructured materials and advanced spectroscopy techniques. The aim is to elucidate structure-activity relationships in heterogeneous catalysts. Matteo defended his PhD at the University of Trieste and presented research into developing nanostructured catalysts based on non-noble metal alloys. These are more affordable materials for use in the energy sector, particularly for converting biomass into fuels and chemical products.
The award ceremony was an unforgettable experience for Matteo. He states:
"I was so excited I could barely sleep the night before. Then all of a sudden, I was in a car to the presidential palace and it felt like a dream. The ceremony was solemn and yet very cheerful, a celebration of science! Shaking hands with the Italian President and chatting with him and the president of Eni afterwards about my research made me feel heard, and that my hard work and expertise can one day make a difference in the future of my country and society in general. A day to remember!"
Curious to see the whole ceremony? Watch the video here.
_______________________________________
The Eni awards were established in 2007 and have become internationally recognized over the years in the fields of energy and environmental research. The Eni Awards aim to promote the better use of energy sources and encourage new generations of researchers. They are a testament to the importance that Eni places on scientific research and innovation. The second winner of the Young Researcher of the Year award 2019 was given to Alberto Pizzolato, a student at Turin Polytechnic. (Source: eni.com)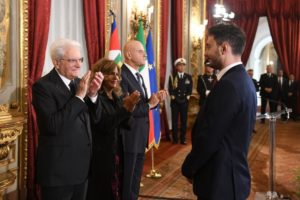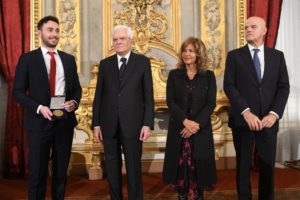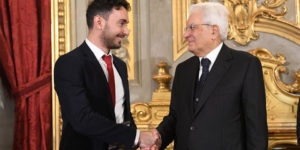 Source: website ARC-CBBC